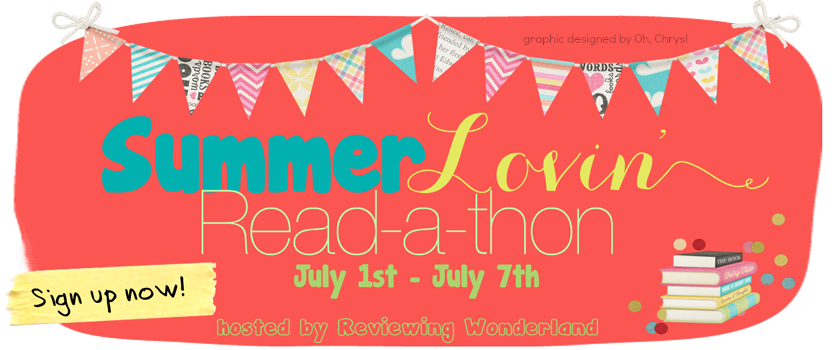 Book Shimmies!
Share your progress – How many books have you read so far? Have you gotten off track? What are your plans for the rest of the read-a-thon?

Let's take a minute to support each other! Jump through the linky list and show your fellow readers some comment love.
So far I've read 3 books and 4 e-shorts for this read-a-thon! I wasn't able to read as much as I thought I would yesterday, BUT with having today off from work and the weekend ahead, I feel confident I'll be able to meet my goals. Just 2 more books to go! Maybe I can even get ahead a little? :)
My favorite book so far has been
Lonestar Secrets by Colleen Coble
, which I finished this morning. Fans of romantic suspense definitely need to check out this entire series!!
---
Challenge: Cover Title Scramble
Today's challenge is hosted by
Love.Life.Read.
...
These are books that are published (or will be published) from May to August this year. Summer books for Summer Lovin'! Pick 5 from each month and unscramble them.
May
1. The 5th Wave
2. The Enchantress
3. Winger
4. Just One Kiss
5. Any Duchess Will Do
6. It Had to Be You
7. Lost and Found
8. The ___ King
(middle word? anyone, anyone?)
9. Once Upon a Prince
June
1. The Moon and More
2. Siege and Storm
3. Star Cursed
4. Sweet Salt Air
5. The Newcomer
6. Forever Too Far
7. The Taming of Ryder Cavanaugh
8. Two of a Kind
9. One Sweet Ride
10. What The Duke Desires
11. Faking It
July
1. If the Shoe Fits
2. The Edge of Never
3. First Sight
4. True Love
5. Three Little Words
6. The Night Is Alive
7. Perfect Fling
8. Chose the Wrong Guy Gave Him the Wrong Finger
9. Home to Whiskey Creek
August
1. Fall of Five
2. Crown of Midnight
3. The Shade of the Moon
4. Rose Harbor in Bloom
5. The Hero
6. Big Sky Wedding
7. Castaway Cove: A Shelter Bay Novel
8. This Girl: A Novel
9.
I could NOT figure this one out!