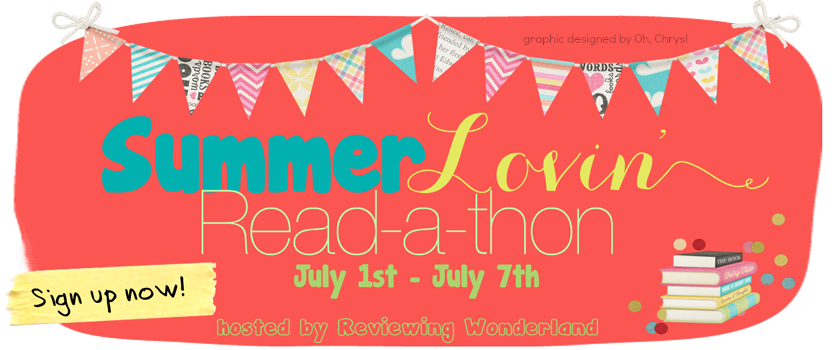 Introductions
Tell us a little bit about yourself – Where are you from? What's your favorite genre? What got you reading? – Be creative and show your individual personality!
My name is Brooke, and I've been blogging at i blog 4 books for the past 3+ years. (If you want to know more about how/why I got started, you can read that story
here
.)
Hubs and I have been married nearly four years, and we really are the best of friends. I have the greatest family and in-laws. Really. You may think you do, but mine are the best.
I'm
slightly
addicted to Dr. Pepper, love celebrating birthdays, and am a little over the top in my excitement about getting the mail. I love to travel, and Hubs and I enjoy visiting out big cities … I suppose we're city people. My favorite places in the world are the Big Apple, Joburg (South Africa), and the loveliest village on the plains—Auburn. I'm a diehard fan of Auburn football, though I love to watch any SEC team play.
I love to laugh. A lot. I prefer the lake over the beach, think chocolate should be a food group, and am learning to like vegetables (which is a little pathetic at my age!). I'm starting to think I might be the quirkiest person I know. My tastes in just about everything are pretty eclectic … books, movies, music … and I'll try just about anything once. I've eaten giraffe and loved it so much I went back for seconds. My favorite color is aqua.
As far as my reading tastes go, I read a lot of Christian fiction—mostly romance and romantic suspense. But I read a lot of other things too!
Finally—and most importantly—I love Jesus more than anything.
Was that random enough for you?
---
Goal: Finish 5 books!
We'd also like to know – What are your goals for this read-a-thon?
I never know how these read-a-thons will go, so it's always hard to set goals. I'm hoping that with a holiday weekend I'll be able to read quite a bit this weekend and read at least 5 books! These are the books I plan to start with ...
The Convenient Groom by Denise Hunter
She wrote the book--literally--on finding the right mate. But does she really understand what love's about?
Five hours before her Nantucket beach wedding--and on the eve of her big book launch--celebrity marriage counselor Kate Lawrence has everything in place.
Everything, that is, but the groom. She might not have a career, either, when her nationwide audience finds out their marriage guru has been left at the altar.
Enter Lucas Wright, who offers to stand in for the missing husband-to-be and marry her. Kate's desperate enough to agree--although she's sure this Mr. Wright is completely wrong for her. But can they pull it off? And why would Lucas marry her in the first place? Could it be that "Dr. Kate" doesn't know the first thing about love?
Lonestar Secrets by Colleen Coble
Can a secret be kept forever? Five years ago, Shannon Astor left the beautiful high-mountain country of West Texas as a single mother. She was desperate for a fresh start and a way to keep the secrets of her past buried. It almost worked.
Until a chance to make a better life for her daughter leads her right back home. To the very place of the past betrayals.
But it also leads Shannon to horse-trainer Jack MacGowan--her handsome high-school nemesis, now a widowed father. His daughter looks so startlingly like her own that Shannon can't help but question the circumstances surrounding her daughter's birth. Wary of each other's intentions, Shannon and Jack reluctantly join forces to untangle a deep mystery that swirls around Shannon's parents, a lost Spanish treasure, and a legendary black stallion.
If Shannon can learn to entrust her secrets to the man falling in love with her, the truth just might set her free.
The Mother-Daughter Book Club by Heather Vogel Frederick
The book club is about to get a makeover ...
Even if Megan would rather be at the mall, Cassidy is late for hockey practice, Emma's already read every book in existence, and Jess is missing her mother too much to care, the new book club is scheduled to meet every month.
But what begins as a mom-imposed ritual of reading
Little Women
soon helps four unlikely friends navigate the drama of middle school. From stolen journals, to secret crushes, to a fashion-fiasco first dance, the girls are up to their Wellie boots in drama. They can't help but wonder: What would Jo March do?
The Wishing Tree by Marybeth Whalen
Savvy, determined Ivy Marshall discovers that her husband has cheated on her on the very same day her sister's perfect boyfriend proposes on national television. When Ivy's mother asks her to return to her family's beach home to plan her sister's upcoming wedding, she decides to use the excuse to escape from the pain of her broken heart.
When her return to Sunset Beach, North Carolina, brings Ivy face to face with her former fiancé, old feelings are rekindled and she wonders if there is a future for them. However, when Ivy refuses to talk to her husband, he resorts to tweeting to her, expressing his remorse and making it clear he doesn't want to give up on their marriage. As she helps prepare the wishing tree for her sister's wedding, she must examine her dreams for her own future and what true love should be.
Mary Poppins by P.L. Travers
From the moment Mary Poppins arrives at Number Seventeen Cherry-Tree Lane, everyday life at the Banks house is forever changed. This classic series tells the story of the world's most beloved nanny, who brings enchantment and excitement with her everywhere she goes. Featuring the charming original cover art by Mary Shepard, these new editions are sure to delight readers of all ages.
It all starts when Mary Poppins is blown by the east wind onto the doorstep of the Banks house. She becomes a
most
unusual nanny to Jane, Michael, and the twins. Who else but Mary Poppins can slide
up
banisters, pull an entire armchair out of an empty carpetbag, and make a dose of medicine taste like delicious lime-juice cordial? A day with Mary Poppins is a day of magic and make-believe come to life!
And if I manage to finish those, I'll probably be moving along to these ...
---
Challenge: Teaser Tidbits
Today's challenge is hosted by Tamara from
Shelf Addiction
...
Grab the book you're currently reading (or recently read). Open to a random page. Share two (2) "teaser" sentences from somewhere on that page. NO spoilers allowed!
"It is not going to be okay." She leveled a look at him. "I've been dumped five hours before my wedding. Everything is riding on this wedding, both personally and professionally. My Mr. Right left me. Do you not understand the irony?" --- The Convenient Groom by Denise Hunter, p 13